---
Libros de matemática para chicos/ Math books for children
· Matemax, La matemática en todas partes. Para niños de 11 y 12 años. Segunda edición. Ed. Novedades Educativas, Buenos Aires, 2000. Foto de la tapa
· Pensar con matemática 4, 5 y 6. Coordinación y coautoría. Ed. Estrada, Buenos Aires, 2000. Foto de las tapas.
· Matemática y Ciencias Sociales. Para niños de 9 a 12 años. CD 22 de la Colección de educ.ar. Problemas online
---
Artículos/ Articles
---
Mathematics of reaction networks
---
Métodos algebraicos para el estudio de redes de reacciones bioquímicas

Conferencias Emalca 2012, Puerto Madryn. archivo pdf
Implicitization techniques: a fruitful interaction between practitioners and algebraists

Minicourse Fall School SAGA 2010, Kolympari, Greece. pdf file
In Spanish:
Discriminantes, resultantes y funciones hipergeométricas

, Notas de la Conferencia A. Gonzalez Domínguez, ofrecida durante la Reunión Anual 2001 de la Unión Matemática Argentina, San Luis, 21/9/01.

file.ps.gz
Sistemas de ecuaciones polinomiales

, Notas del Mini-curso ofrecido durante la Reunión Anual 1995 de la Unión Matemática Argentina, Trabajos de Matemática 21/97, Serie "C", FaMAF, Universidad Nacional de Córdoba, 1997. file.pdf
Probable mente

, Archivo con las diapositivas de la charla ofrecida en la Semana de la Matemática 2005. click
---
I'm an editor of the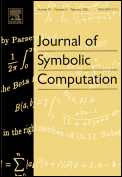 Editor-in-Chief's Web Page
---
---
Together with Sandra di Rocco, Evelyne Hubert and Josef Schicho, we edited the volume 51 of the Journal of Symbolic Computation, Pages 1-114, April 2013: Effective Methods in Algebraic Geometry, Stockholm, Sweden.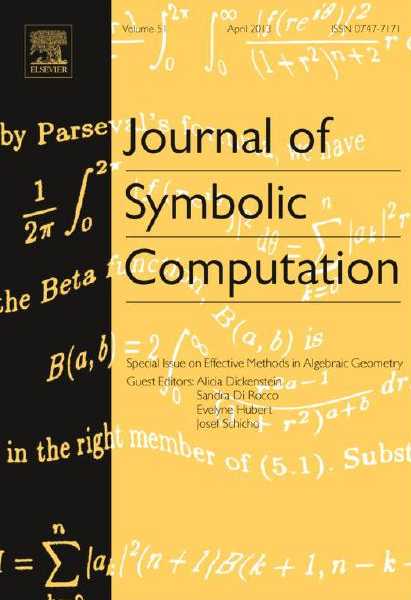 ---
Together with Erwan Brugallé, M. Angélica Cueto, Eva-Maria Feichtner and Ilia Itenberg, we edited the Volume 589 of Contemporary Mathematics on Algebraic and Combinatorial Aspects of Tropical Geometry, CIEM Workshop on Tropical Geometry, December 12-16, 2011, International Centre for Mathematical Meetings, Castro Urdiales, Spain.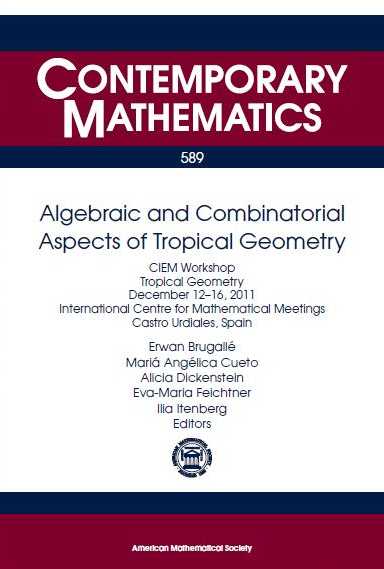 ---
---
Call for papers: Special Issue of the Journal of Symbolic Computation on the occasion of MEGA 2013. Deadline: September 30, 2013.

---
I'm an editor of the
Revista de la Unión Matemática Argentina