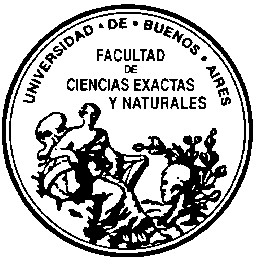 Departamento de Matemática- FCEyN
Universidad de Buenos Aires
Research group on Algebraic Topology
---
---
Research Interests
Our research interests include:
Combinatorial and geometric group theory
Homotopy theory. Cellular spaces and polyhedra.
Finite topological spaces. Discrete and combinatorial geometry
Fixed point theory.
Combinatorial methods in topology.
Simple homotopy theory. Piecewise-linear topology.
Low-dimensional topology.
Grants
UBACyT X430 Stable Homotopy Theory and Applications (Year 2003)
UBACyT X077 Algebraic Homotopy and Applications (Years 2004-2007)
PICT 2005- ANPCyT Algebraic Homotopy (3 years).
UBACyT X146 Algebraic Homotopy and Combinatorial Geometry (Years 2008-2010)
UBACyT W442 2011-2014 Algebraic Homotopy and Applications
PICT 2011- ANPCyT Topology, discrete geometry and applications
PIP 2012-2014 Combinatorial Topology
UBACyT 2014-2017 Topologia Algebraica y Geometria Combinatoria
UBACyT 2017 Teoria de homotopia y teoria geometrica de grupos
PICT 2017- ANPCyT Algebraic topology and applications.